<![if !vml]>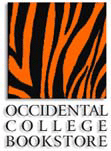 <![endif]>
OCCIDENTAL COLLEGE BOOKSTORE
REFUND & EXCHANGE POLICY
All textbook purchases & rentals are FINAL

except with proof of drop.
Oxy ID & receipt must be provided with proof
of dropped class with all returns within 3 days of drop.
Concise schedule printout out is sufficient proof
New books must be new and in good salable condition as required by all book publishers. DO NOT WRITE IN ANY NEW BOOK until you are certain there is no necessity for returning it.
The Oxy Bookstore is NOT responsible for books and items purchased from other websites.
Used books are accepted in good condition.
Refunds are given in cash for cash, Atm and check purchases. Credit card purchases are credited back to the credit card used. Voucher charges will go back to Voucher account & Bengal Bucks will go back on to Bengal Bucks account.
Other merchandise and Tradebooks will be accepted for refunds, provided they are in the same condition as when purchased. Must be accompanied by ID & Receipt within 60 days.
TEXTBOOK RENTAL RETURNS

(No refunds given for semester textbook rentals)
Textbook rentals must be returned by the last day of finals in the semester they were rented. If rented textbooks are not returned by the agreed date on the receipt contract, the full new replacement retail price plus a $10 fee will be applied to the students account. In addition if a rented textbook is returned in unusable condition (water damage, ripped, blacked out, pet damage etc.) the full new replacement retail price will be applied to the students account.
***ALL RENTALS MUST BE RETURNED TO THE REGISTER CHECKOUT COUNTER INSIDE THE BOOKSTORE ***DO NOT SELL YOUR RENTAL TEXTBOOKS***
BUY BACK
Textbooks are bought back during Finals and the beginning of each semester.
If you purchased the book new, you will receive 50% of the current new price. If you purchased the book used, you will receive 50% of the current used book price. WHEN:
1. Books for which a current text adoption is on file with the Bookstore and additional used texts are still needed.
2. Books must be in good salable condition. (Writing and underlining are permissible).
A book which has not been readopted for course use may be purchased by the wholesale buyer if it is the current edition and still in print. However, many used books do not have a cash value.
TEXTBOOK PRICES
Prices of textbooks are generally established by the publisher. Prices are subject to change without notice. Used books are priced at 75% of the new price.
Hours- Academic Session
Monday-Thursday 8:30a-6:00p
Friday 8:30a-5:00p
Saturday 10:00a-2:00p
Closed Sunday and Holidays
HOURS-SUMMER begins May 20th 2013
Mon-Fri 10a-4:30p
Closed Sat & Sun & Holidays
CLOSED FOR INVENTORY May 22-24 2013