Fundraisers
Fundraiser Newtons Tree Slice Momento
Our Price:

$110.00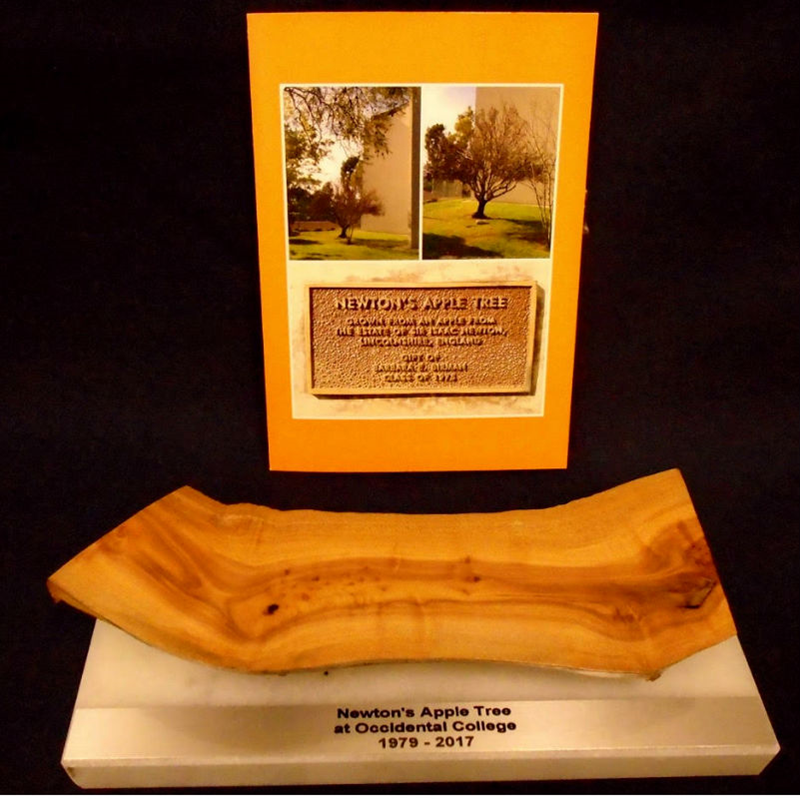 enlarge image
Product Description
Newton Apple Tree Memento
The Newton Apple Tree grew behind Herrick Chapel for 37 years, dying of old age in 2016.
This memento includes a beautifully sculpted and varnished piece of the actual tree on a quartz base. These were handmade, onsite, in the college's machine shop. Also included is the scandalous story of it's arrival on campus from the estate of Sir Isaac Newton.
Each sale will result in $100 going to purchase of new apple trees from Sir Isaac Newton's estate in England to be planted outside the Hameetman Science Center and to support summer research in the Physics Department.
Supply is limited. Don't miss out!
*Each piece is unique and may look slightly different than the picture*